The emergence of social media has significantly changed how we travel. In today's digital age, we want to document our experiences and share them with the globe in addition to simply seeing the world and having fun. What better way to accomplish it than by snapping pictures at some of the most Instagrammable locations on earth? Here are the top 10 places for a wonderful holiday that are most Instagrammable, from stunning scenery to famous sites.
Bali, Indonesia

Bali, with its breathtaking beaches, green rice terraces, and majestic volcanoes, is one of the most beautiful destinations on earth. Bali is a photographer's paradise, whether you want to take the ideal beach sunset photo, photograph the well-known Tegalalang rice terraces, or visit the historic temples and shrines.
Angkor Wat, Cambodia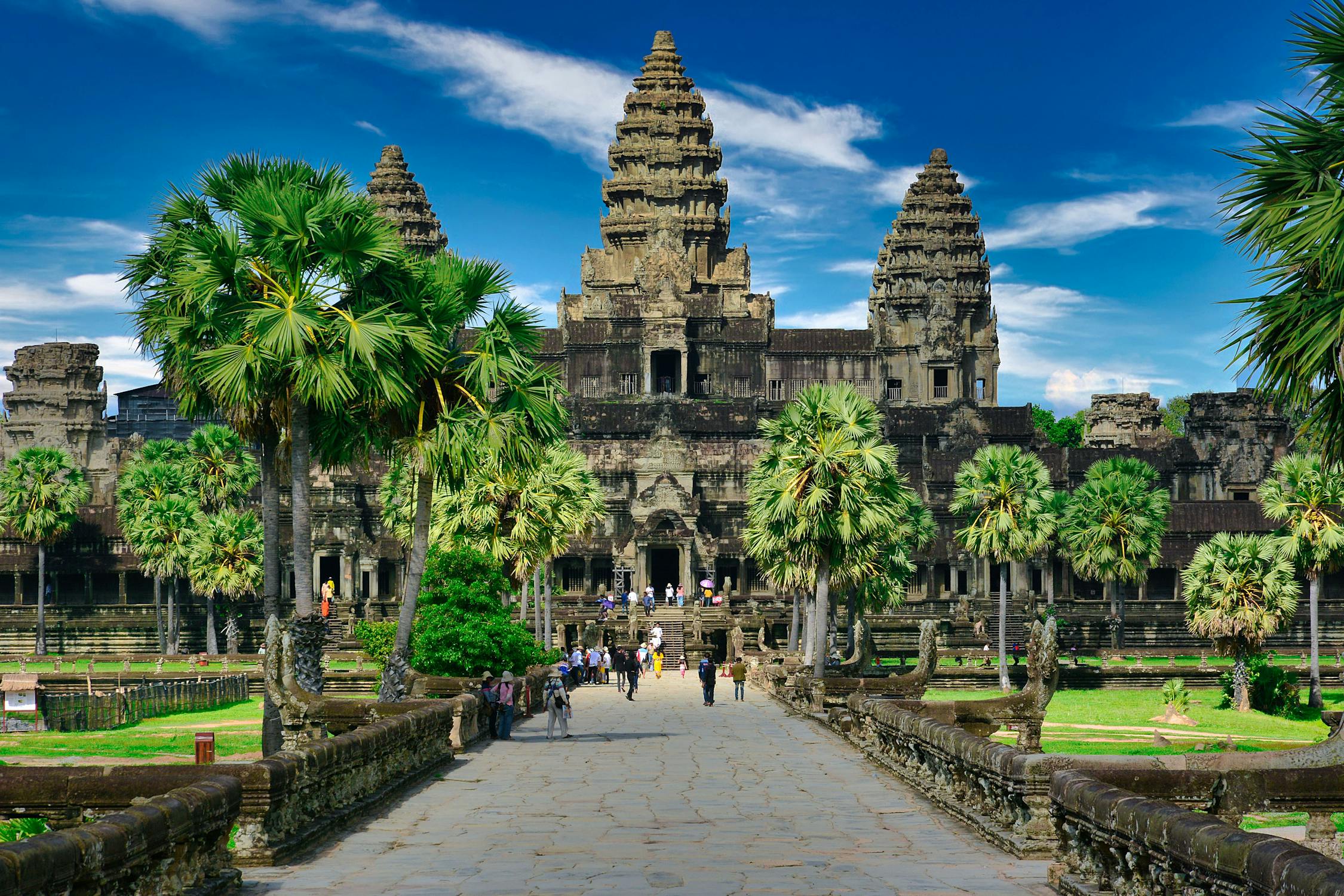 The Khmer Empire constructed the vast temple complex known as Angkor Wat more than a thousand years ago. It is one of the most Instagrammable landmarks in the world thanks to its gorgeous architecture and extensive history, drawing tourists and photographers from all over the world.
Santorini, Greece

The gorgeous Greek island of Santorini is known for its whitewashed homes, azure domes, and breathtaking sunsets. The island is one of the most Instagrammable locations in the world thanks to its allure and beauty, which have made it a favourite among influencers and travel photographers.
Machu Picchu, Peru

The Incas constructed Machu Picchu, a well-known archaeological site, in the 15th century. One of the most famous and Instagrammable places in the world is this old citadel, which stands high in the Andes Mountains and gives breathtaking views of the mountains and valleys around it.
Marrakech, Morocco

Marrakech is a lively, colourful city that is brimming with culture and activity. Visitors can take countless pictures in its vibrant souks, lovely gardens, and breathtaking architecture. Marrakech is a photographer's delight with the well-known Bahia Palace and the Majorelle Garden.
Tokyo, Japan

Tokyo is a vibrant city that provides a distinctive fusion of traditional and modern culture. Tokyo is a city rich with contrasts and photo opportunities, from the neon-lit alleys of Shinjuku to the serene temples of Asakusa.
A tropical haven known for its gorgeous coral reefs, overwater bungalows, and magnificent turquoise lagoons is called Bora Bora. It's understandable why honeymooners and travel photographers both adore this French Polynesian island.
Petra, Jordan

Petra is a historic city that the Nabataeans cut into the rock more than 2,000 years ago. It is one of the most magnificent and Instagrammable landmarks in the world thanks to its beautiful architecture and rich history.
Banff National Park, Canada

A breathtaking natural wonderland, Banff National Park is home to imposing fauna, turquoise lakes, and steep mountains. This Canadian treasure is a year-round location with countless photo opportunities, from skiing to hiking.

Northern Morocco's Chefchaouen is a quaint and scenic town distinguished by its blue-washed structures and breathtaking mountain views. Travel photographers and Instagram influencers love to visit this picturesque village.
Finally, these ten destinations are only a small sample of the many Instagrammable locations around the world. From ancient ruins and iconic landmarks to breathtaking natural beauty and charming cities, the world is full of photogenic locations just waiting to be discovered and documented. While social media has altered the way we travel, it is important to remember that the true joy of travel comes from encountering new cultures, meeting new people, and creating memories that will last a lifetime. So, take those perfect Instagram shots, but don't forget to put the camera down and truly immerse yourself in the moment as well. Travel safely!
---