Picture yourself basking under the warm sun, feeling the soft sand between your toes, and sipping on your favorite tropical drink. Now imagine that you didn't have to worry about a thing – from the moment you arrive, everything is taken care of, including your meals. That's the beauty of all-inclusive resorts! These properties have skyrocketed in popularity in recent years, with travelers flocking to them for the convenience and value they offer. But did you know that all-inclusive resorts are no longer just about unlimited food and drinks?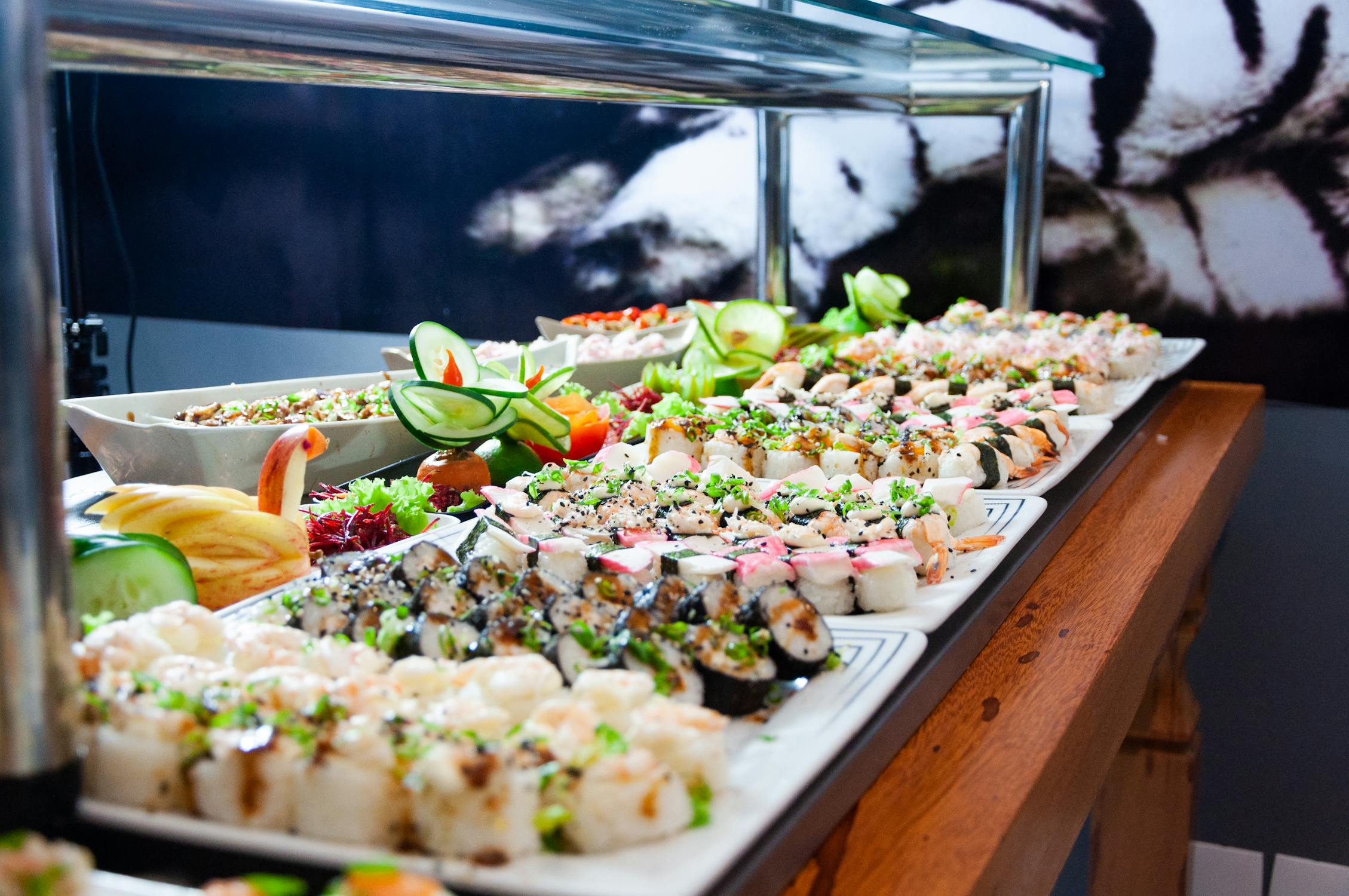 Many of these resorts have been upping their game when it comes to culinary offerings, with some boasting top-notch dining experiences that can rival even the most prestigious restaurants in the world. As a foodie traveler, you deserve to indulge in world-class dining experiences even on your all-inclusive resort vacation, and that's what we're here to talk about. Get ready to tantalize your taste buds and explore the best all-inclusive resorts for foodies.
Benefits of Choosing an All-Inclusive Resort for Foodies
If you're a foodie traveler, then an all-inclusive resort might be the perfect option for your next vacation. Not only do these resorts offer convenience and budgeting, but they also have diverse and inclusive menus that cater to a wide range of tastes and dietary restrictions. So whether you're a meat lover or a vegan, you're sure to find something to satisfy your cravings.
One of the biggest benefits of choosing an all-inclusive resort is the convenience. When everything is included in your package, you don't have to worry about the hassle of finding good restaurants or overspending on food and drinks. This means that you can focus on what really matters – enjoying your vacation to the fullest.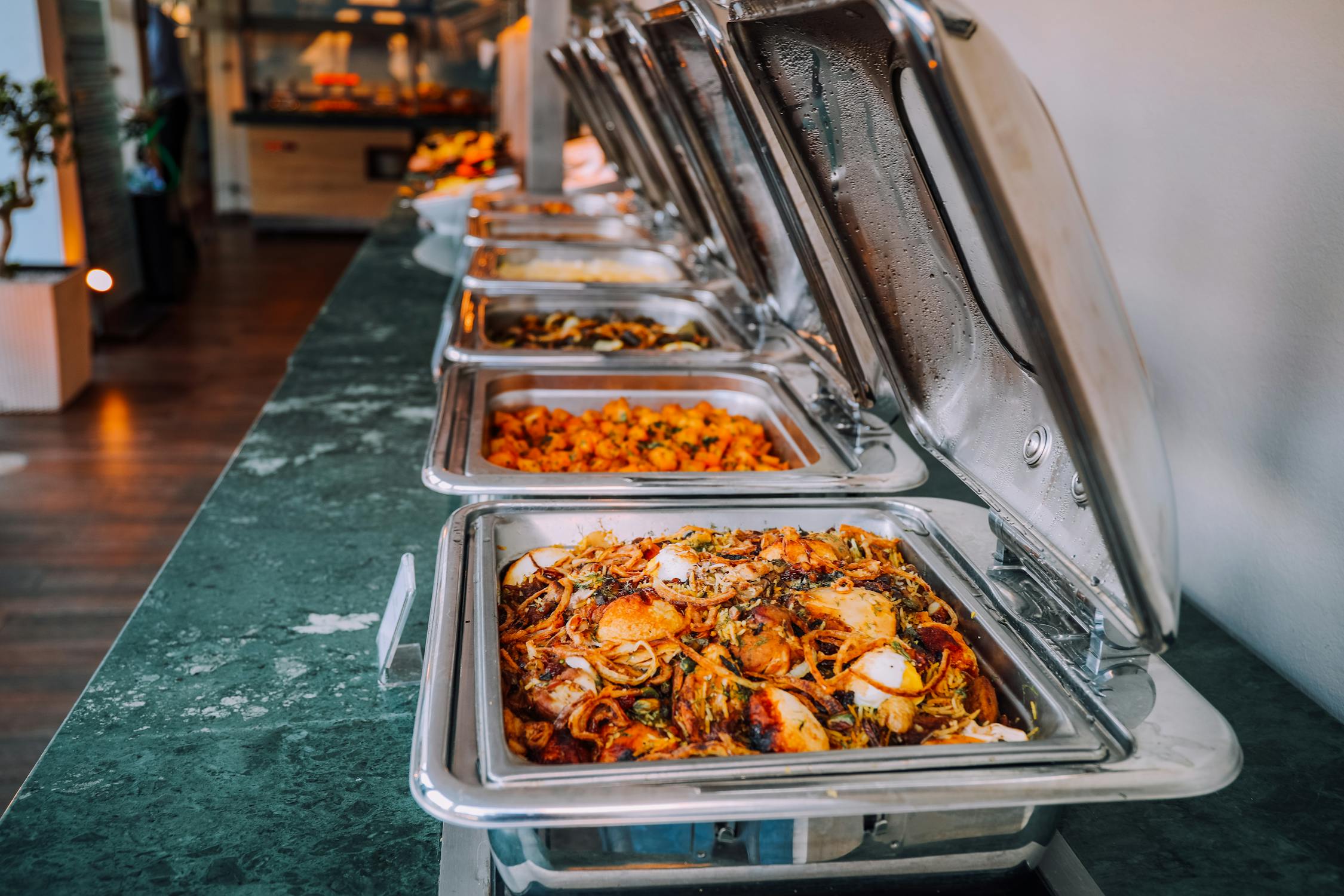 But it's not just about convenience – all-inclusive resorts also offer an impressive selection of food and drink options. From international cuisine to local specialties, you can experience a diverse range of flavors without ever leaving the resort. And with many all-inclusive resorts now focusing on inclusivity, you can expect to find menus that cater to various dietary restrictions, such as gluten-free, vegetarian, and vegan options.
In addition to the variety of food options, all-inclusive resorts also pride themselves on using high-quality ingredients and premium spirits. This means that you can indulge in your favorite foods and drinks without sacrificing quality. So whether you're sipping on a fruity cocktail by the pool or savoring a juicy steak at dinner, you can rest assured that you're getting the best of the best.
Top All-Inclusive Resorts for Foodies
Saffire Freycinet is an all-inclusive resort located on Tasmania Island, south of Australia. This remote location offers unique foodie experiences, in addition to breathtaking views and cold-climate wines. At Saffire Freycinet, guests can indulge in the best cuisine from the island. The resort offers various activities such as tours of local oyster farms, nearby vineyards, and cooking classes with the chef. Palate, the resort's on-site restaurant, is considered one of the best in Australia, with an ever-changing menu that promises to delight guests. The main lodge at Saffire Freycinet is equally impressive, with stunning architecture both inside and outside that reflects the natural surroundings of the eucalypt forest and sandy bay.
Ikos Olivia is a top-rated all-inclusive resort situated in Greece that is known for its gastronomic excellence. The resort offers an exceptional dining experience that includes seven à la carte restaurants, each helmed by Michelin-starred chefs who use their culinary expertise to create dishes from around the Mediterranean. Whether you prefer authentic Greek cuisine, Italian pasta dishes, fresh seafood, or a fusion of flavors, the resort's restaurants cater to every palate.
In addition to its remarkable in-house dining options, Ikos Olivia offers a unique "dine-out" program that allows guests to explore local restaurants at no extra cost. This program enables guests to experience the local cuisine and culture of Greece, as well as providing them with the opportunity to try different dishes that may not be available in the resort's restaurants. The program includes a shuttle service to and from the restaurants, so guests can relax and enjoy their meal without worrying about transportation.
The resort's restaurants feature a range of culinary styles and experiences, from the modern and innovative cuisine of the Michelin-starred restaurants to the casual and relaxed atmosphere of the beachfront taverna. The restaurants' menus feature locally sourced ingredients, including fresh seafood, vegetables, and herbs grown on the resort's organic farm, ensuring that every dish is both delicious and sustainable.
Le Blanc Spa Resort is a luxury all-inclusive resort situated in the vibrant city of Cancun, Mexico. Known for its exceptional service, the resort offers an array of amenities to cater to every guest's needs. The dining options at Le Blanc Spa Resort are nothing short of amazing, with five unique restaurants serving up a variety of international cuisines. One of the highlights of the dining experience at the resort is their AAA Five Diamond rated Lumiere restaurant, which offers an elegant French-Mexican fusion menu that is sure to impress even the most discerning of foodies.
In addition to Lumiere, guests can choose to dine at other exceptional restaurants such as Blanc Asia, a contemporary Asian restaurant that serves sushi, teppanyaki, and other dishes from across the continent. For a more laid-back atmosphere, guests can head to Blanc Pizza, where they can indulge in authentic Italian pizzas made with fresh, locally-sourced ingredients. Those with a sweet tooth can visit Blanc Cafe, a gourmet coffee house serving up specialty drinks and pastries.
Le Blanc Spa Resort also offers 24-hour room service, ensuring guests can enjoy delicious cuisine in the comfort of their own rooms. All of the food at the resort is made with high-quality ingredients and is expertly prepared by their team of skilled chefs. With so many options available, guests can enjoy a different culinary experience every night of their stay.
The BodyHoliday resort in St. Lucia is a paradise for health-conscious foodies. The resort offers a unique approach to all-inclusive dining, with its Wellness Centre serving nutritious and healthy meals tailored to each guest's dietary preferences. The resort uses locally sourced ingredients, including fresh fruits and vegetables from their organic garden, to create flavorful dishes that cater to a variety of dietary needs, including vegetarian, vegan, and gluten-free options.
In addition to their healthy meals, The BodyHoliday offers a range of culinary experiences, including cooking classes and a wine salon. Guests can learn from experienced chefs and take home new recipes to try at home. The resort also features a diverse range of dining options, including The Deli, which offers fresh sandwiches and salads, Cariblue Restaurant, serving international cuisine with a Caribbean twist, and Tao Restaurant, offering Asian-inspired dishes. The resort also hosts weekly beach BBQs and seafood nights where guests can indulge in delicious grilled dishes and fresh seafood caught by local fishermen.
Sandals Royal Caribbean is an all-inclusive resort in Montego Bay, Jamaica, that is known for its exquisite culinary offerings. The resort has nine different restaurants, each with its own unique atmosphere and cuisine. For guests who enjoy a laid-back atmosphere, the resort's English-style pub, The Cricketers, serves up classic pub fare, while the Jerk Shack offers authentic Jamaican jerk chicken and pork cooked to perfection. On the other hand, for guests seeking a more upscale dining experience, there is Le Jardinier, which offers French cuisine, and the teppanyaki-style Japanese restaurant, Royal Thai, which offers a taste of the Far East.
In addition to these restaurants, Sandals Royal Caribbean also offers a "Savor" program, where guests can sample local cuisine and street food at various locations throughout the resort. This program allows guests to explore the rich culinary traditions of Jamaica and experience the flavors of the island.
The resort also features a weekly Jamaican Beach Party, where guests can enjoy a feast of Jamaican cuisine while being entertained by live music and dancing. To top it off, the resort's pastry chefs create delicious treats, such as handcrafted chocolates and gourmet desserts, that are available throughout the day. With its diverse array of dining options and local flavors, Sandals Royal Caribbean is a top choice for foodies seeking an all-inclusive vacation experience.
The Foodie Experience at an All-Inclusive Resort
Here are some tips to make the most of the mouthwatering options available. First, be sure to explore all the restaurants and menus available at the resort. From fine dining to casual beachside cafes, there is something for every foodie. Don't forget to try local specialties and signature dishes, as well as cuisines from around the world.
For a truly unique culinary experience, look for resorts that offer cooking classes or food and wine tastings. You can learn how to make traditional dishes or perfect your wine pairing skills with the guidance of expert chefs and sommeliers. And speaking of wine, don't forget the importance of pairing drinks with meals. Ask for recommendations from the resort's beverage experts to enhance the flavors of your food.
But don't forget to balance indulgence with healthy options as well. Many all-inclusive resorts offer healthy and nutritious meals as well as activities such as yoga and fitness classes. And if you have any dietary restrictions, be sure to communicate them to the resort ahead of time to ensure your culinary experience is tailored to your needs.
Related article: The Best Foodie Destinations in the World for a Culinary Adventure
Tips for Choosing the Best All-Inclusive Resort for Your Foodie Vacation
When planning a foodie vacation at an all-inclusive resort, it's important to do your research to ensure that you have the best culinary experience possible. Start by researching the resort's culinary offerings beforehand. Look for resorts that offer a diverse range of cuisine, including local specialties and international favorites.
To get the most out of your foodie vacation, look for food-focused packages and events. Some resorts offer special dining experiences, such as wine tastings, cooking classes, and chef's tables. These experiences can give you a behind-the-scenes look at the resort's culinary offerings and allow you to sample dishes that are not available on the regular menu.
Another important factor to consider is the resort's ratings and reviews on food and beverage offerings. Check out online reviews to see what other travelers have to say about the quality of the food, drinks, and service. This can give you a better idea of what to expect and help you make an informed decision about where to book your vacation.
Finally, check if the resort has cooking classes or workshops available. This can be a great way to learn new cooking techniques and recipes while on vacation. Some resorts even offer classes that focus on local cuisine, allowing you to learn about the flavors and ingredients of the region.
By following these tips, you can choose the best all-inclusive resort for your foodie vacation and have an unforgettable culinary experience.
---